WeChat, a social network service launched in 2011 by the social network and gaming conglomerate Tencent, has become the now-ubiquitous "App For Everything" in China after six years' expansion.
Evolving from a messaging app to a portal for news, banking, consuming and various other daily life services, the WeChat app has become a vital part of China's mobile internet today, witnessing more than 960 million users active on the platform monthly(as of June 30, 2017).
The WeChat team today released the 2017 WeChat Data Report,revealing fresh data of its ecosystem, from data concerning its actively users and Official Accounts to Mini Programs and WeChat Pay.
Highlights:
902 million average daily logged in users in September, 2017, up 17% year-over-year

38 billion messages sent on WeChat everyday

3.5 million monthly active Official Accounts, up 14% YoY

797 million monthly active users of Official Accounts, up 19% YoY
Check more details in the report below: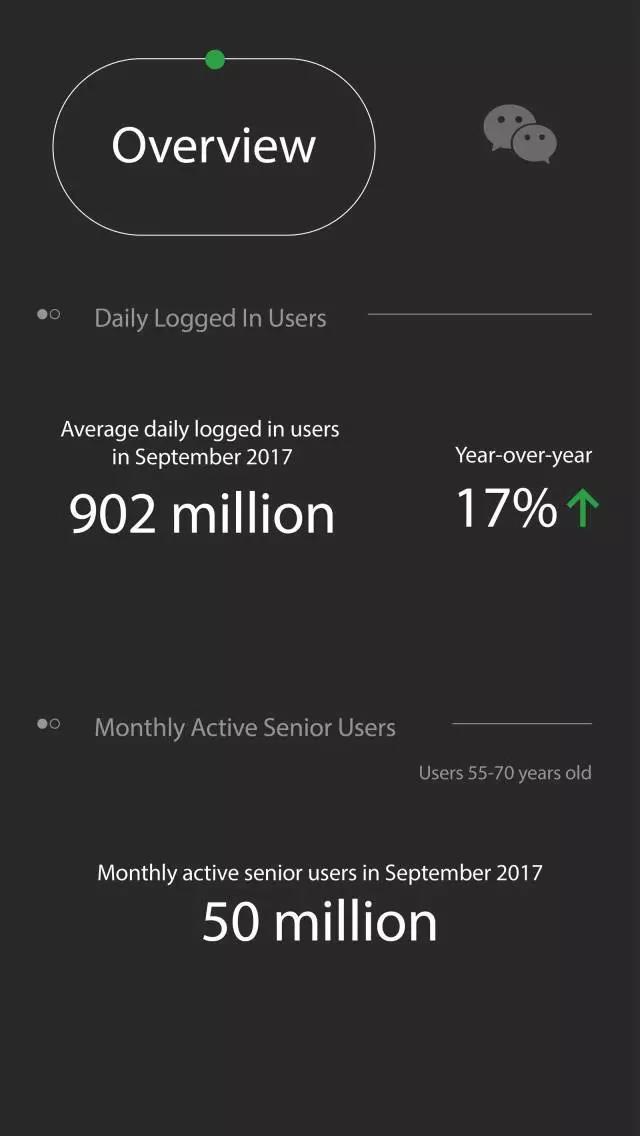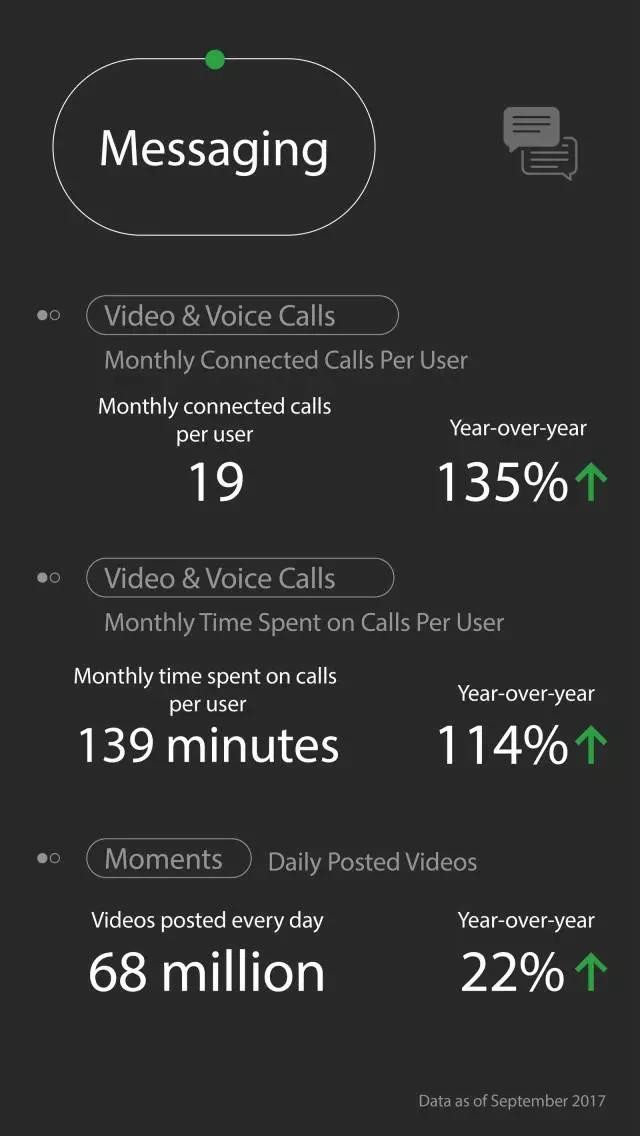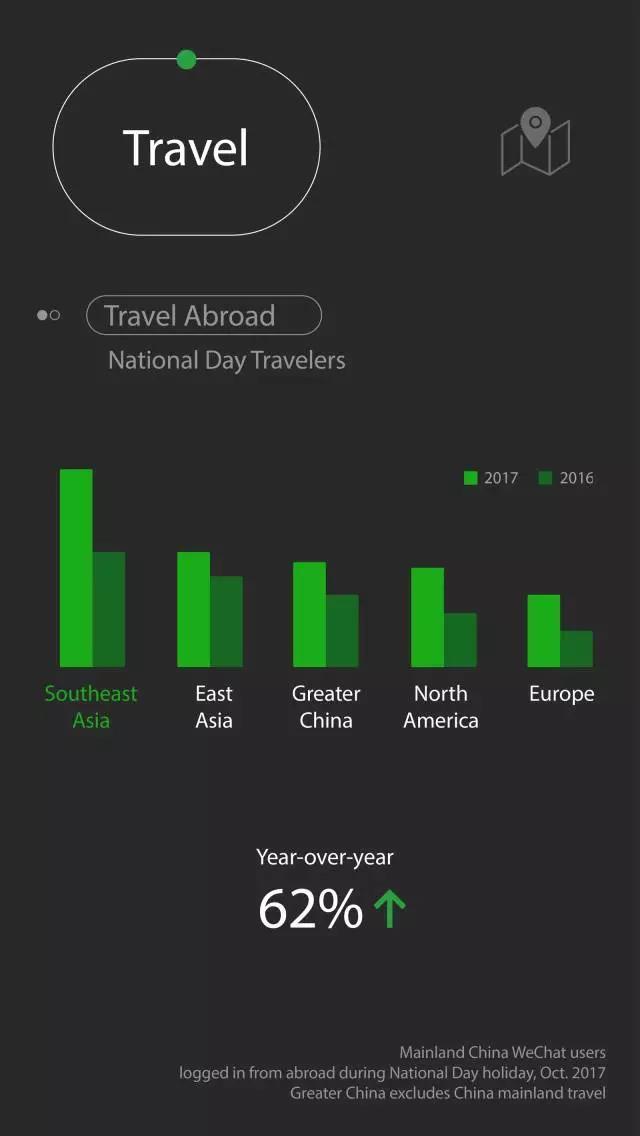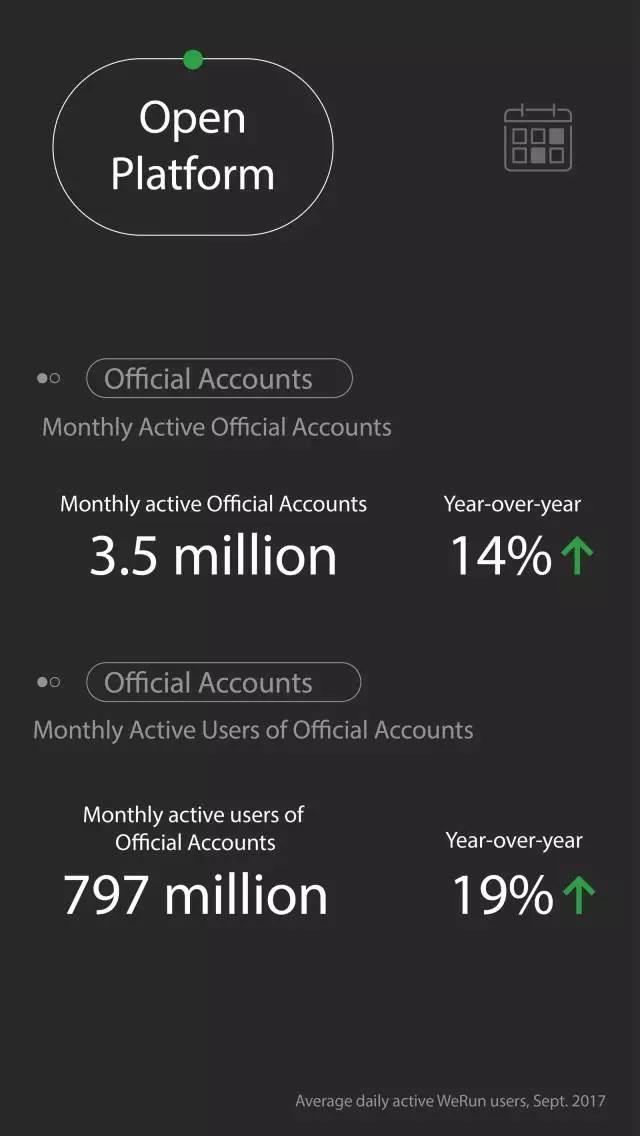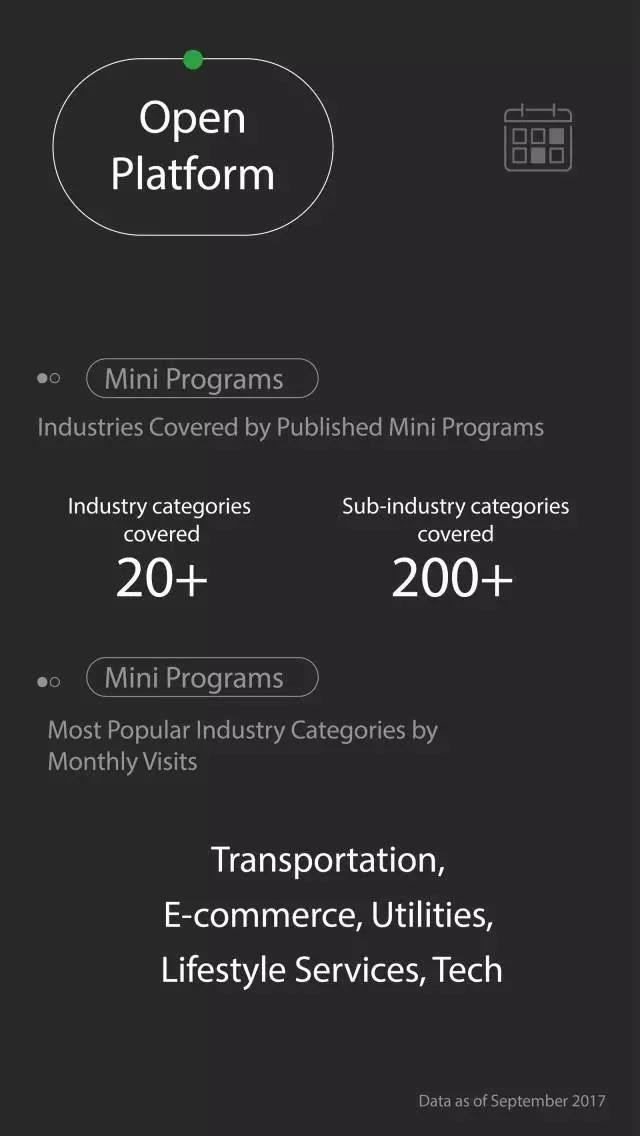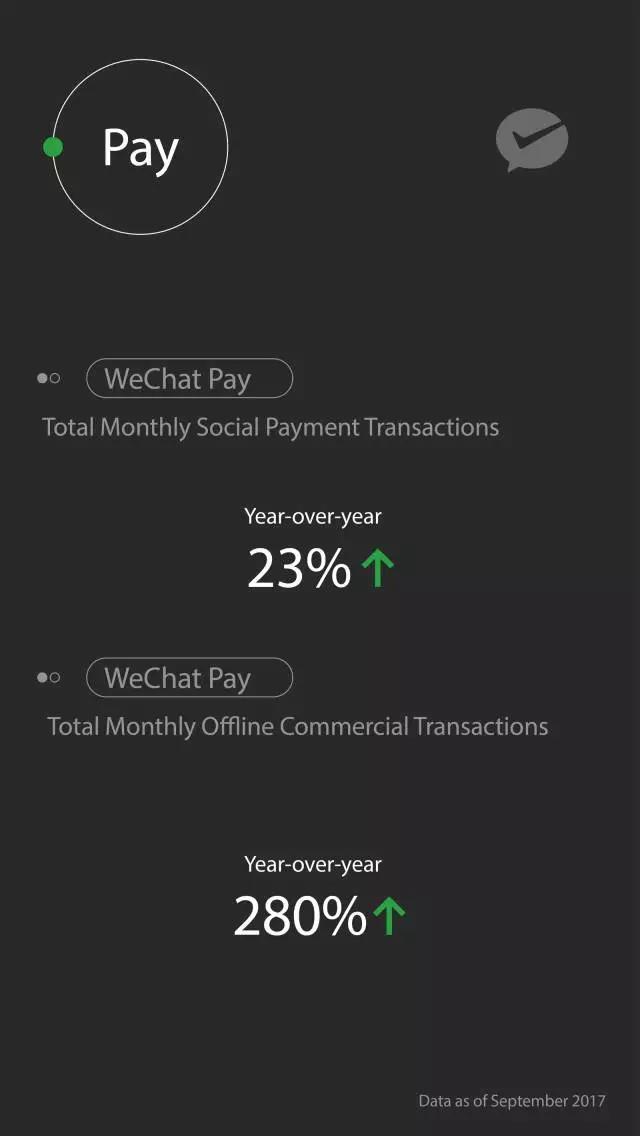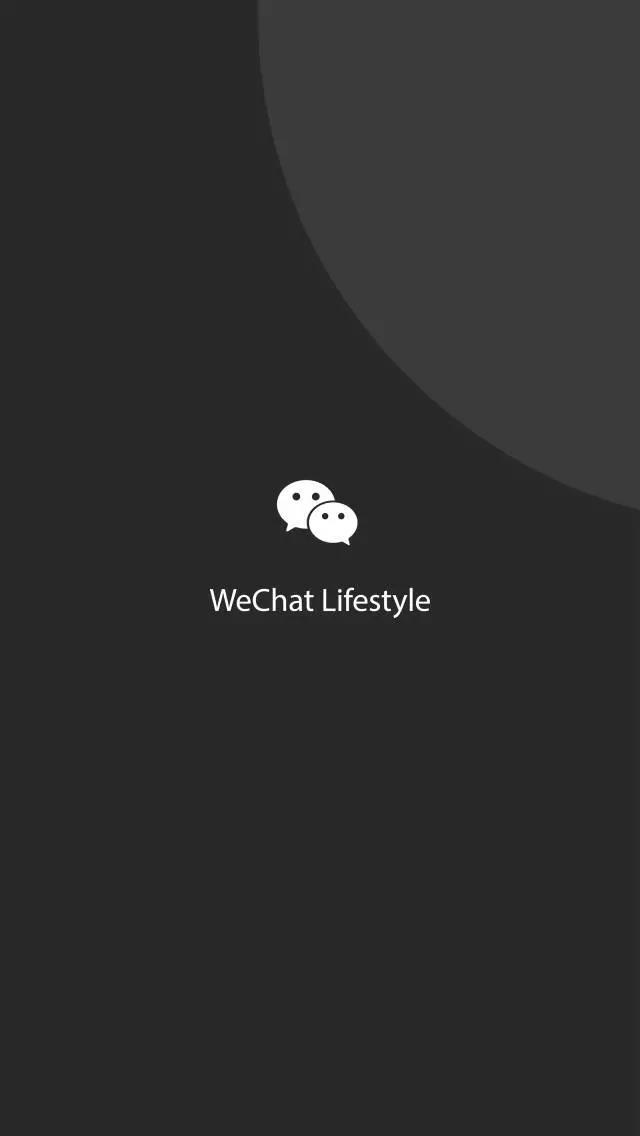 Resource from China Tech insights